Order Automatica
Latest development logs:

Reference guide: Allies, Items, and Indulgences







Order Automatica
A turn-based auto battler!

Draft your grid of allies and level them up
Arrange allies in synergistic formations
Equip items to gain power
Survive against a gauntlet of enemy grids
Perform the rite and gain all the attainments
Character art from Penusbmic: https://penusbmic.itch.io/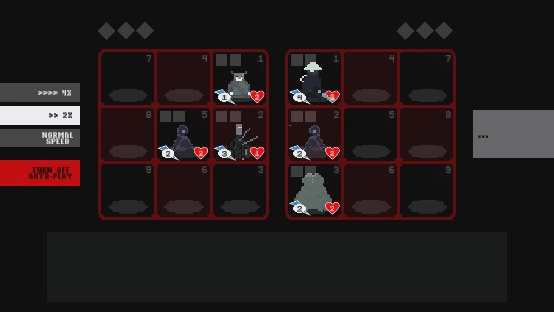 Development Info
Order Automatica is a game inspired by my love of Super Auto Pets, with the twist that your characters are on a grid. The grid stuff is based on some ideas I've had bumping around in my head ever since I played the game Loot Rascals a few years ago, which has a grid-like position-based buffing system.
I hope to keep developing this game, so any feedback is greatly appreciated!
Some things I have in mind to add:
More allies, items, and indulgences and a more involved metagame for unlocking these things
General graphical upgrades, bugfixes, and quality of life improvements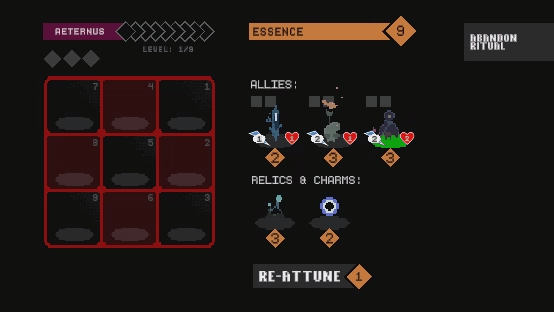 Credits
Game Design and Programming by Mickey Sanchez.
Music by Brendan McCracken / icynotes.

Detailed feedback, play testing, and guidance:
Brendan McCracken
Ryan Kubik
Alternasports LLC.
Additional playtesting and feedback:
Kartik Kini

Christian Scandariato

Chris Sumsky

Character art and some item art comes from Penusbmic: https://penusbmic.itch.io/
Sound effects created with JFXR: https://jfxr.frozenfractal.com/

Fonts:
Weiholmir by JustFredrik
monogram by datagoblin
Royal Decree by VEXED
Wishlist